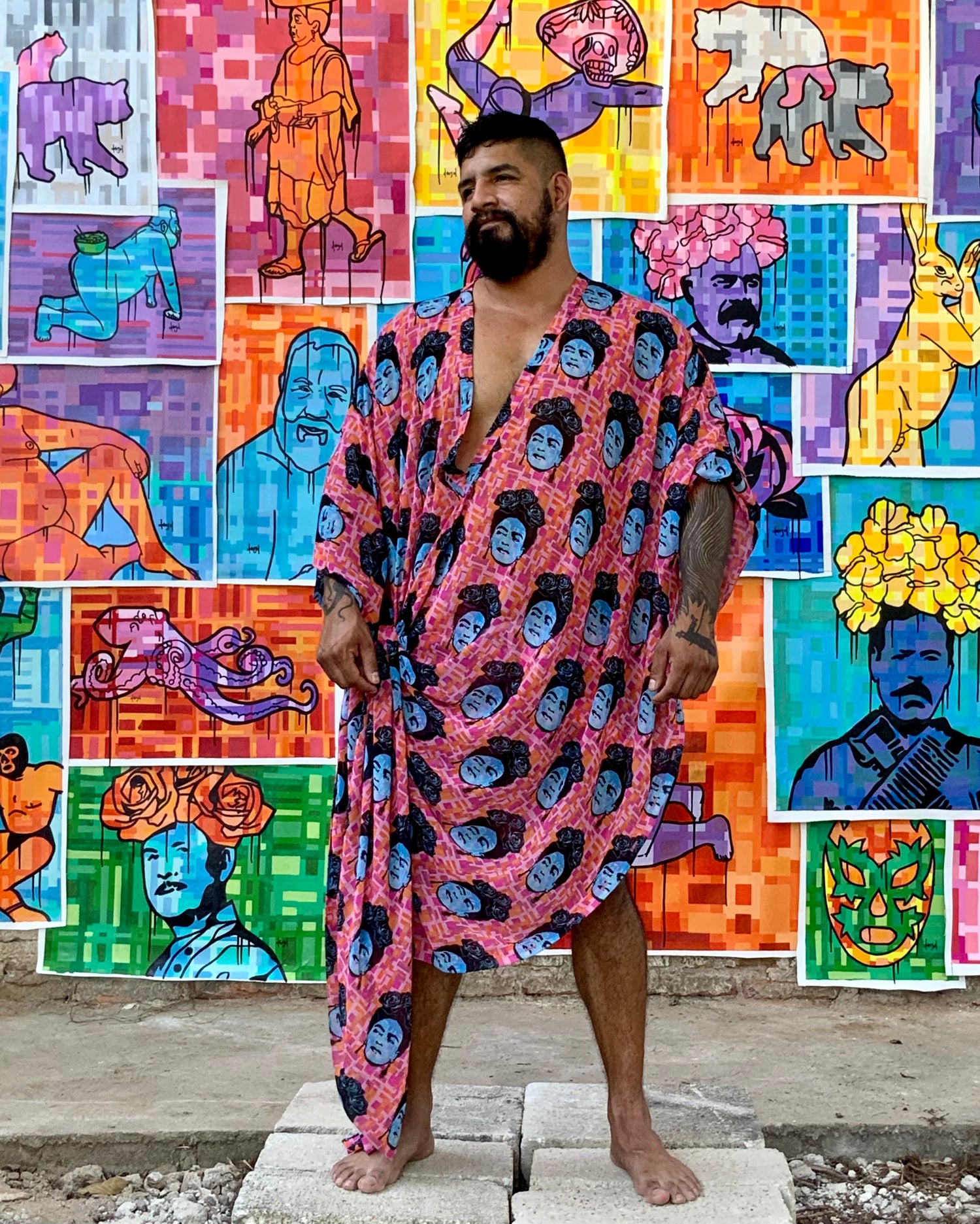 Collaboration with Joselo!
Get ready for a new concept in resort wear home grown by local PV talent. After a year of collaboration and refinement, Joselo and Danyol León are proud to announce their new line of clothes!

Joselo has crafted unisex designed clothes that will look good anywhere from PV to Monaco.  Danyol has embraced his Mexican heritage and combined it with his pop sensibility to design the most unique patterns available in Puerto Vallarta. With street worthy shorts and tops, Poolside ready bikini and Brazilian cut swimsuits, or anytime wearable kaftans and jockstraps, this new and unique line will have you covered in as much or as little as you need -- no matter your size or proportions.

To keep things fresh, the duo will limit production of each cut per design. They will collaborate on new design patterns and items frequently. When you wear one of the iconic designs on the street, along the beach, or while lounging at home, you'll be part of an exclusive clientele wearing an emerging luxury brand designed in Puerto Vallarta.
Shop Clothing Line Here
Current Clothing Items Available
Brazilian Cut Sungas

These seamless brief trunks have wider sides and a smooth fit. Perfect for lounging by the pool or playing agame of vollyball. Sizes Sm-4XL.

Bikini Cut Swimsuits

These brief type trunks have a pocket in the front fr a great fit, along with smaller sides. Perfect for diving or water ballet or froliking in a waterfall. Sizes Sm-4XL.

Kaftans

Made of chifon, these kaftans have many options on how you can wear them. buttons up and down both sides, along with straps to make them sleevless, you will be the belle of any ball you are going to. One size for all!